About Us
---
The Junto Skin and Laser Story

People ask me all the time – Why "Junto"? While Junto literally translates in Spanish to "together", it personally means so much more to me and what I strive to provide in my business. To me it translates to working together, creating a collaborative space for both practitioner and client, and allowing individual's gifts to shine so that each person has the best experience and outcomes.
Junto Skin & Laser has been in business since 2015 and has continued to grow and expand to include different practitioners and different services to meet our client's needs. We strive to create a safe, inviting, and homey space that feels unlike any other spa you might have been to in the past. While many of our services are medical based and result in real, noticeable differences in your skin – this space does not feel medical and we do not approach our clients in a cold or sterile way that you may have associated with medical skin treatments with in the past.
We create individual, customized treatment plans for each of our clients, using our years of experience to create noticeable differences. We specialize in anti-aging treatments and effective advanced treatments with minimal downtime so that you can continue to age gracefully. We also offer laser hair reduction, vascular reduction, pigment reduction, resurfacing, waxing, body treatments and other skin care treatments to meet any of your needs. Our space is open for you whether for one treatment or many. We can't wait to work "together" with you and show you just what Junto is all about.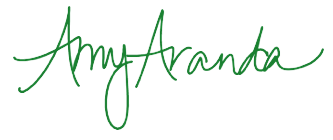 ---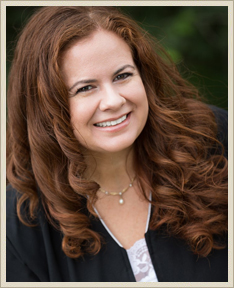 AMY ARANDA LE, LMT, CLT
Amy Aranda is the owner & operator of Junto Spa, located in beautiful Flagstaff, AZ. She is a licensed aesthetician and massage therapist. Amy provides exceptional skin care & massage in a warm and inviting atmosphere. Using her many years of aesthetic practice along with current developments in skin care, Amy is able to provide her clients with outstanding results. Amy is especially skilled and passionate in helping to prevent, maintain or reverse the signs of aging in skin. In addition to her spa, Amy also has a passion for teaching. As a licensed esthetic laser instructor, Amy teaches at the Clearskin Institute of Laser Aesthetics, helping others reach their personal and professional goals. As a DoTERRA wellness advocate Amy enjoys helping others learn how to take control of their physical and emotional wellbeing by using essential oils. She personally incorporates the use of essential oils in her daily life as well as in spa treatments. She also spends time coaching others in the industry to help them through their own challenges or to take their businesses to the next level. If she isn't at her spa or teaching, Amy is probably gallivanting through the woods or hanging out with her family; husband, three daughters, son-in-law, new grand-son, and three dogs.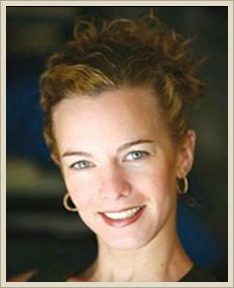 DR. ALI REDWINE
Dr. Ali Redwine was born and raised in Washington State and obtained her bachelor's of science degree from Washington State University. She then continued her post graduate education at Southwest College of Naturopathic Medicine and Health Sciences and has undergone extensive training in laser physics, sclerotherapy, and injectables such as Botox,® dermal fillers and lipodissolve. Dr. Redwine also instructs medical professionals and laser technicians in injectables, as well as laser physics and safety, a course that is required by The Arizona State Radiation Board in order to begin the practice of aesthetic laser treatments. She is passionate about helping others with their aesthetic needs by combining her love of art and science. In her free time, she enjoys the outdoors and spending quality time with her family, friends and her pets!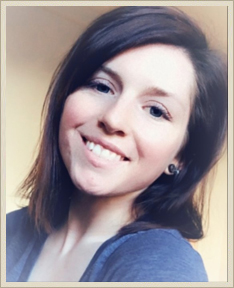 KAILEY MABEN
Kailey Maben was born in Prescott, AZ and raised in Wickenburg, AZ where she attended and graduated high school. She attended The Studio Academy Of Beauty for Esthetics in Phoenix. After Graduating and obtaining her license, Kailey and her family moved to Flagstaff in 2019. She is very goal oriented and works hard to aid people in the journey to reaching their skincare goals, while educating her clients in the importance of proper home care and having healthy skin. A few of Kailey's passions in the spa are waxing, chemical exfoliation and treating and preventing the signs of aging. In addition to her passions, she believes in continuing to grow her skill set as an esthetician to meet the demands of the growing esthetics community. Some of her goals are obtaining her laser certification and getting her micro-needling certification. When Kailey isn't working in the spa, she enjoys spending time with her husband, 2 kids, and their pet pig Beastie, and their dog Apollo.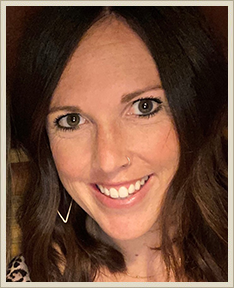 ANNA RICHARDS
Anna was born and raised in Prescott, AZ. She attended The Skin Institute and received her aesthetics license in 2008. After working as an aesthetician for several years Anna decided to pursue a college education and received her bachelors degree in psychology and criminal justice. She used her degree to work as a behavioral health social worker with children. Both careers have instilled Anna with a love for making others feel special, confident and valued. She met her husband in 2015 and has since had four amazing children. As a woman and a mother she has felt all the pressures and scrutiny that women in our modern society are faced with and she is excited to return to aesthetics to help as many women as possible feel empowered and confident. Anna has a passion for education and is looking forward to learning all of the newest treatments and tools to better serve her clients and help them achieve all of their skin care goals! When she is not in the spa Anna is probably playing outside with her kids, dogs, chickens and husband or helping renovate their old airstream.